Where historical mushing meets modern day racing.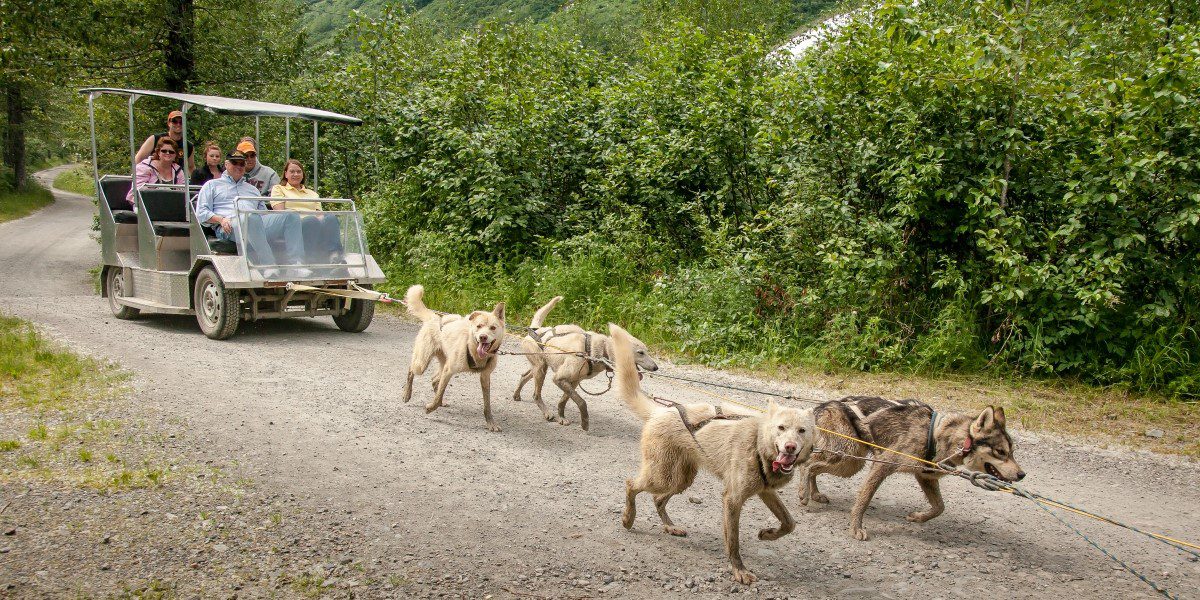 Join us on an excursion where you will learn about Alaska's official state sport with a trip to Dog Sledding Summer Camp. Your adventure begins on the breathtaking drive along Gastineau Channel, through the historic AJ Gold Mine site and into the remote and scenic Sheep Creek Valley. As you arrive at the summer camp training site, you will be greeted by a professional dog musher and some of the state's most famous athletes: the Alaskan huskies! You will receive an educational tour of the camp, visit a 19th century replica of an Iditarod Outpost.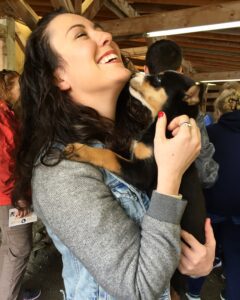 Next, climb aboard a comfortable wheeled cart and relax as your energetic Alaskan husky team whisks you along the one-and-a-half-mile trail through the beautiful landscape. You'll return to Dog Sledding Summer Camp for your chance to meet the dogs and snuggle the next generation of great Alaskan athletes: sled dog puppies! This family-friendly excursion is truly an authentic Alaskan experience.
SPECIAL NOTES
---
This tour includes approximately 1 hour and 20 minutes at Dog Sledding Summer Camp.
---
Duration:   Approx. 2.25 Hours
Activity Level:   Easy
Photos:   Professional photos available for purchase. Cameras are welcome.
---