Glacier Discovery by Helicopter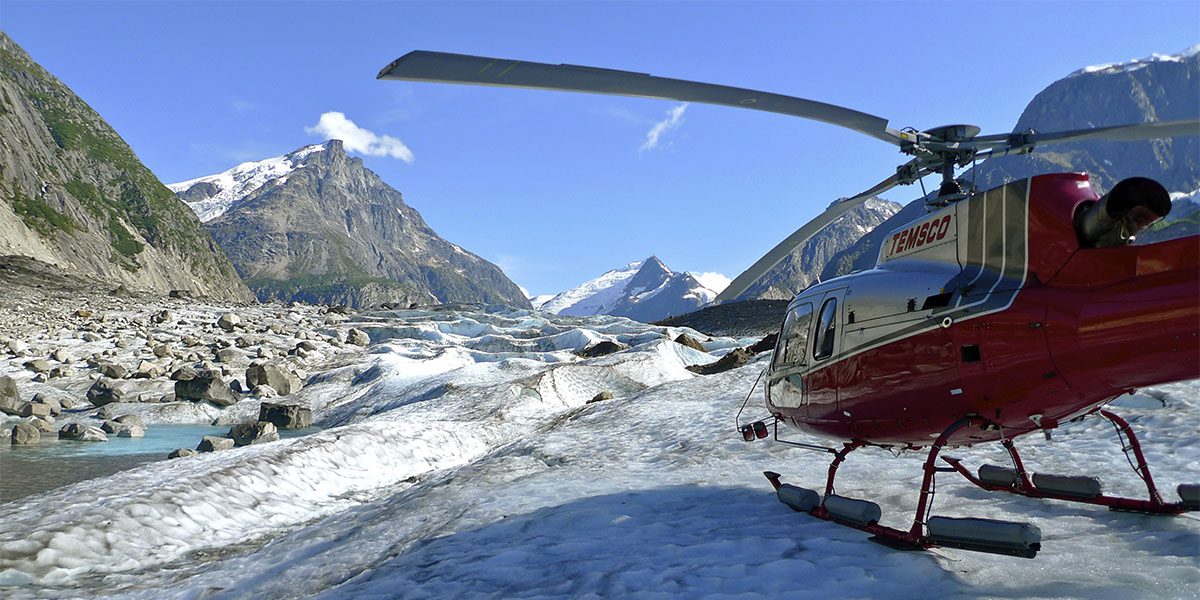 Leave all traces of civilization behind and experience the infinite beauty of Alaska's remote glaciers. Lift off from the historic Skagway waterfront and head into a rugged region of sheer mountains, majestic valleys and massive glaciers. Once you land on the glacier, you will be given the rare opportunity to explore one of Mother Nature's greatest marvels on foot. Enjoy a walking tour of a lifetime as our experienced glacier guides answer all your questions and work to explain the awesome forces at work.
Jagged peaks towering over the Chilkat Glacier, cascading waterfalls, surrounding the Ferebee Glacier, or the spectacular "river of ice" known as the Meade Glacier, may be among the wonders you encounter. Flight routes and landing zones are selected daily to ensure that you receive the best that the area has to offer.
Duration:   2 hours

Tour includes approximately 40 minutes of helicopter time and 40 minutes on the glacier. Times will vary due to weather and glacier conditions.
Tour Dates: May-September 
Dog Sledding and Glacier Flight Seeing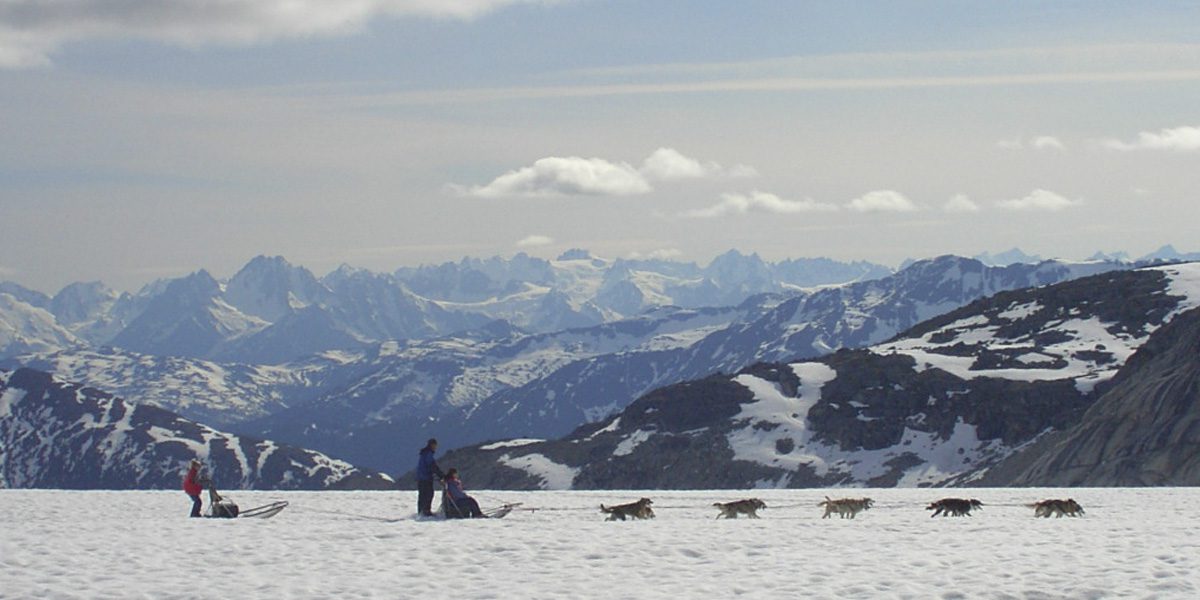 Combine helicopter flightseeing with Alaska's favorite sport – dog sledding. After a thrilling flight over spectacular glaciers, you'll land at a dog camp on the Denver Glacier.
Experienced guides will introduce you to the world of "mushing" and the art of dog sledding. Drive the team or relax in the sled while observing the breathtaking environment around you. Meet professional mushers and friendly dogs on this unique Alaskan experience.
Duration:   2 hours

Tour includes approximately 30 minutes of helicopter time, approximately 30 minutes with the mushers at the dog camp located on the Juneau Icefield within the Tongass National Forest and approximately 30 minutes of dog sledding.  Allow up to 30 minutes for transportation from dock to dock, viewing our safety video, outfitting of glacier boots and safety vests.
Tour Dates: May-August