With 60 years of experience in Alaska…
TEMSCO Helicopters has been the company of choice for those in need of quality helicopter services. TEMSCO Helicopters operates year round from bases in Alaska (Ketchikan, Juneau, Petersburg, and Skagway. Contact our corporate headquarters in Ketchikan for all of your helicopter contracting and charter needs:
PHONE:     (907) 225-5141   or   1 (800) 478-5813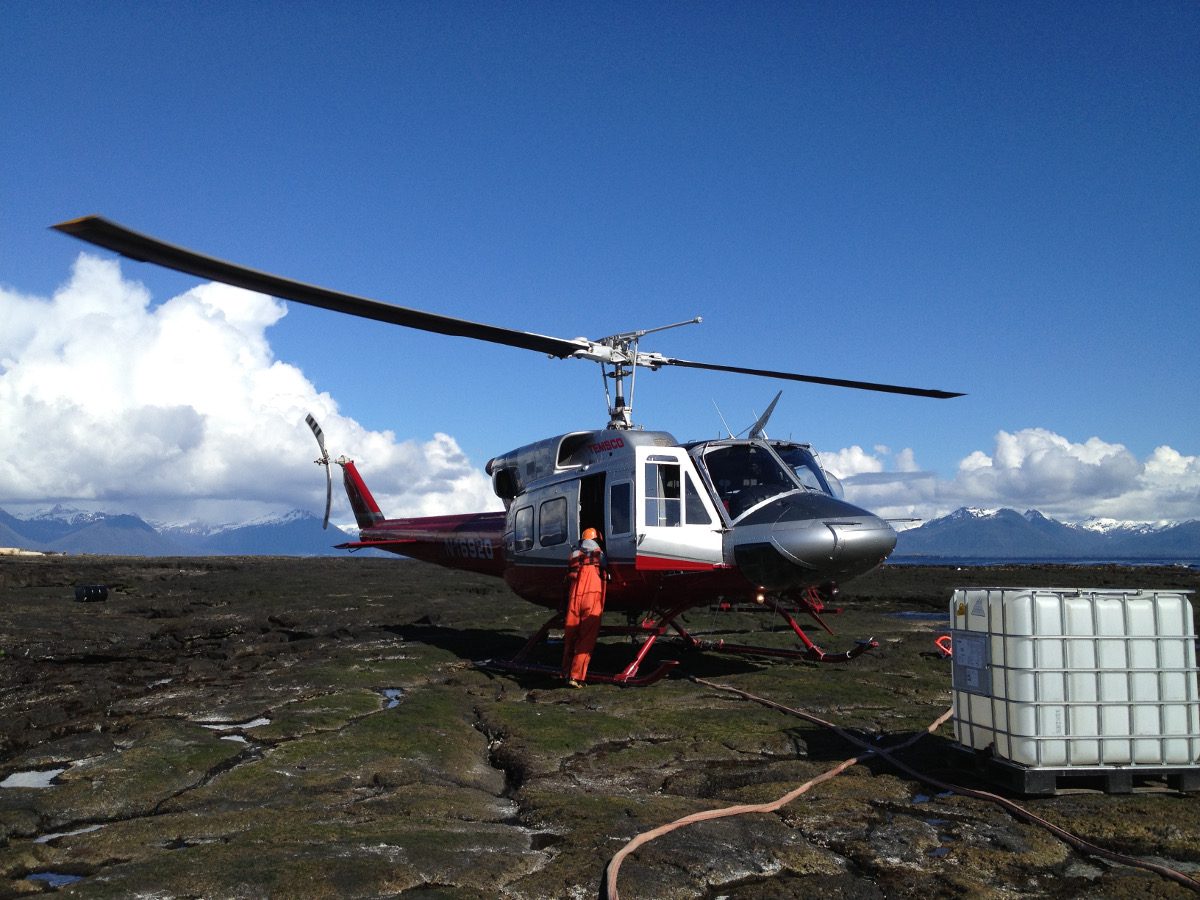 TEMSCO Helicopters' services include precision long-line/external load operations, logging support, air support for mineral exploration – drill moves, fire control/support – helitack, forestry, animal survey/tagging, government contracting, powerline construction and support, concrete pouring and pole-setting, crew transport, aerial survey, photography, expedition drop offs and support, search and rescue, and more.
Various search and rescue teams requiring helicopter services find TEMSCO Helicopters a valuable team player in their efforts. In Juneau TEMSCO Helicopters works closely with the Alaska State Troopers, SEADOGS, and Juneau Mountain Rescue year round in Search and Rescue operations.
Our pilots with thousands of hours and decades of experience are some of the safest and most experienced flight crews in Southeast Alaska.