With two different glacier landings and the pilot as your guide, this tour is a one-of-a-kind personalized experience.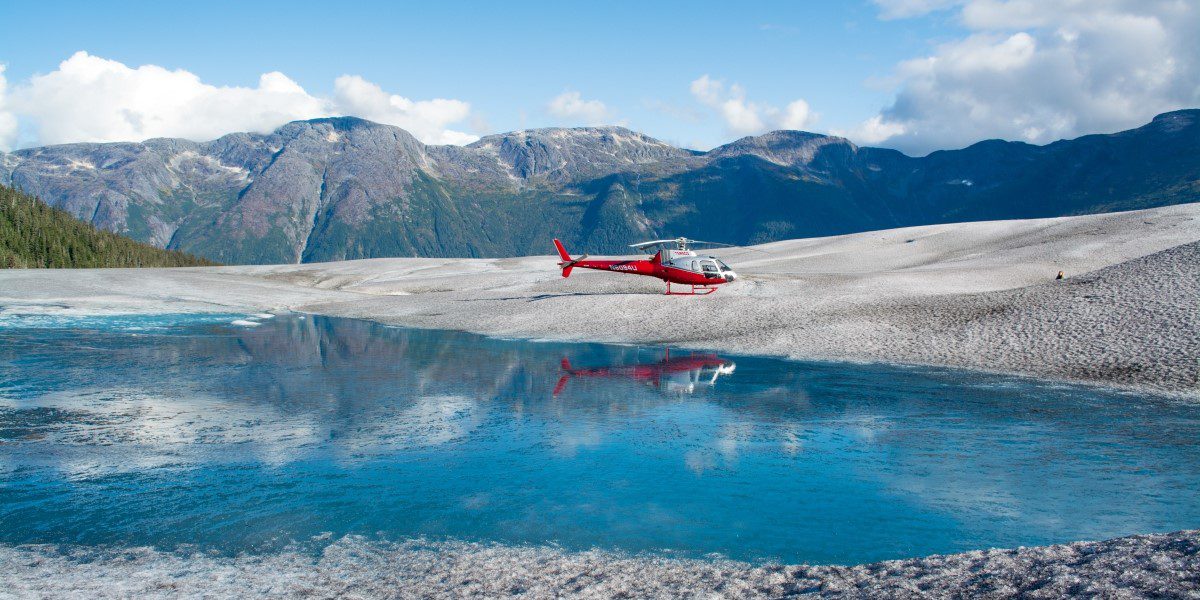 After arriving at the heliport, you will be outfitted in glacier boots and given a safety briefing by our friendly tour attendants. Your pilot will choose two different glacier landings among the 36 named glaciers stretched across 1,500 square miles of the Juneau Icefield; a few landing possibilities include the Herbert, Taku, Norris, Gilkey, Hole in the Wall or the famous Mendenhall Glacier. Moments after departing the heli-base, you will enjoy a breathtaking view only seen by few. Your flight takes you over ice spires, deep blue crevasses, and meltwater pools. With approximately 50 minutes of helicopter time you will have plenty of opportunities to take in views of steep alpine ridges, lush rainforest, and the incredible glaciers below.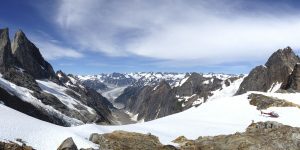 For an up-close opportunity to appreciate this ancient landscape, your pilot will land in two different locations, where you will continue the tour on foot for approximately 15 minutes at each location. You will have the opportunity to explore and take photographs of the stunning untouched landscape. Once on the ice, your pilot will escort you on an informative walk on the glacier's surface while describing the magnificent area that surrounds you. The Pilot's Choice tour is an incomparable dynamic journey of discovery, a once-in-a-lifetime experience sure to provide enduring memories of Southeast Alaska.
SPECIAL NOTES
---
Tour includes approximately 50 minutes of helicopter time and two separate landings of approximately 15 minutes each. The total tour duration is approximately 80 minutes. Please allow up to 45 minutes for transportation from dock departure to dock return and safety briefing.
---
Duration:   Approx. 2.75 Hours
Activity Level:   Easy
Provided:   Glacier overboots
---