Get a taste of the Alaska backcountry.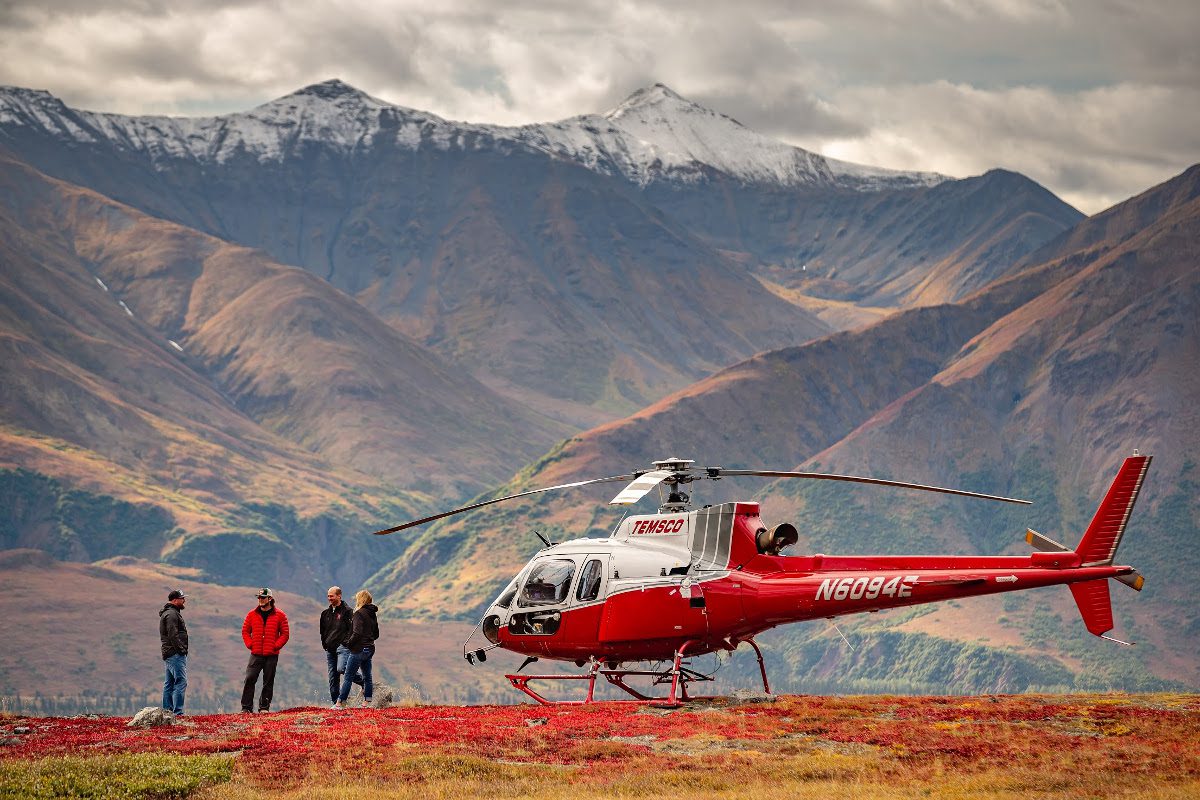 Enjoy this short helicopter ride through the peaks and valleys that make up the Alaska Range. Just moments after taking off from our riverside heliport, you will find yourself immersed deep in the Alaska backcountry. As you explore the mountains just outside of Denali National Park, look below for local wildlife or keep your eyes on the horizon for a chance to view Denali, North America's tallest peak, or Mt. Deborah, her impressive sister to the East. You will set down on the soft, alpine tundra giving you the opportunity to step out and into this scenic landscape. With the pilot as your guide, take this opportunity to explore the local ecosystem, scan for local wildlife, snap a flurry of keepsake photos or just sink your feet into the tundra and breathe in the mountain air. Your trip concludes with a short, yet incredible flight back to our Denali heliport.
SPECIAL NOTES
---
15-20 Minutes of flightseeing, and a 15-20 minute mountain landing.
---
Duration:   Approx. 1.5 Hours
Activity Level:    Easy
---